Citrus Stain Remover
Frosch citrus stain remover is a powerful stain dissolver for fast and effective pre-treatment of laundry. The color-protective stain remover is suitable for use on whites and colors and for all fabrics except silk.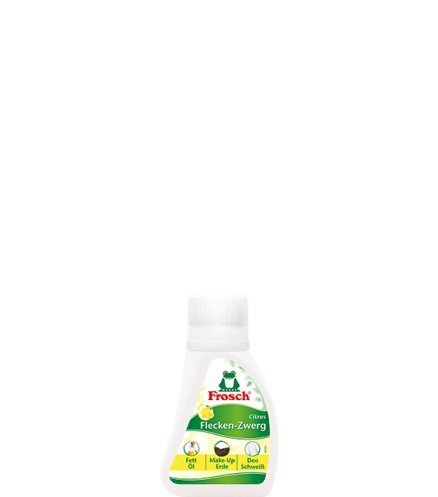 removes pigment-containing stains
cleans dirty collars
for colors and whites
vegan
Apply the product on the stain before washing, leave to work for a short time (up to 10 minutes) and wash in the washing machine as usual. First the textiles should be checked for color fastness on an inconspicuous area. Follow the material and care instructions of the manufacturer.
Aqua, PEG-30 Glyceryl Cocoate, Alcohol, Sodium Laureth Sulfate, Sodium Olivate, Laureth-7, Sodium Citrate, Xanthan Gum, Dipropylene Glycol, Glycerin, Parfum, Protease, Amylase, Pectate Lyase, Cellulase, Mannanase
Further information